We help you with your workplace as if it were our own.
At Alfa Kontor, we cater to businesses and organizations in transition, recognizing the power of renewal and the importance of an efficient, pleasant, and inspiring workplace.
Number of completed projects
Our combined experience in years in the industry.
Year with the highest credit rating
A lengthy and insightful journey
Alfa was established in Stockholm in 1989. During nearly 35 years of uninterrupted operation, we have learned most about how to create and develop attractive and efficient work environments in the Swedish office world.
We started with interior design, but later realized that there was a need for much broader offerings. Today, we have a holistic perspective that includes most things that can be requested by companies and businesses in change. Our toolbox contains expertise in everything from finding the right premises and negotiating successfully with property owners and landlords, to well-planned relocation projects – and of course to the design and furnishing of modern pleasant workplaces in attractive office environments.
Our committed employees are professionally skilled people with expertise in project management, property consultancy, contract law, local adaptation, purchasing, interior design and design. We work with a wide range of products and services, all in order to be able to match every conceivable need that may arise.
An important cornerstone for us is that our customers should be able to focus undisturbed on their daily operations while we drive the concrete change forward in mutual trust.
Alfa stands on a solid foundation, with high personal commitment within the organization and with a stable economy that has grown through the high level of service we always strive for.
Your workplace – our focus
A workplace is not only stylish and pleasant to work in, it is also functional from a health point of view and also cost-effective. Over the years, we have worked with many different types of customers. Big and small. From offices, public environments and private businesses.
The conditions may differ, but basically it comes down to the same thing – how do you go about creating the perfect workplace for this specific company?
We avoid being cocky – but that's exactly the question we think we can answer.
Sustainability & environment
Buildings are estimated to account for around 40 percent of the country's energy consumption, and just over 21 percent of Sweden's total greenhouse gas emissions. For us, this means a great responsibility to think and act sustainably in all aspects of our operations. This includes our transportation, purchases, material choices, electricity consumption, and personal environmental choices. Our carbon footprint should decrease each year.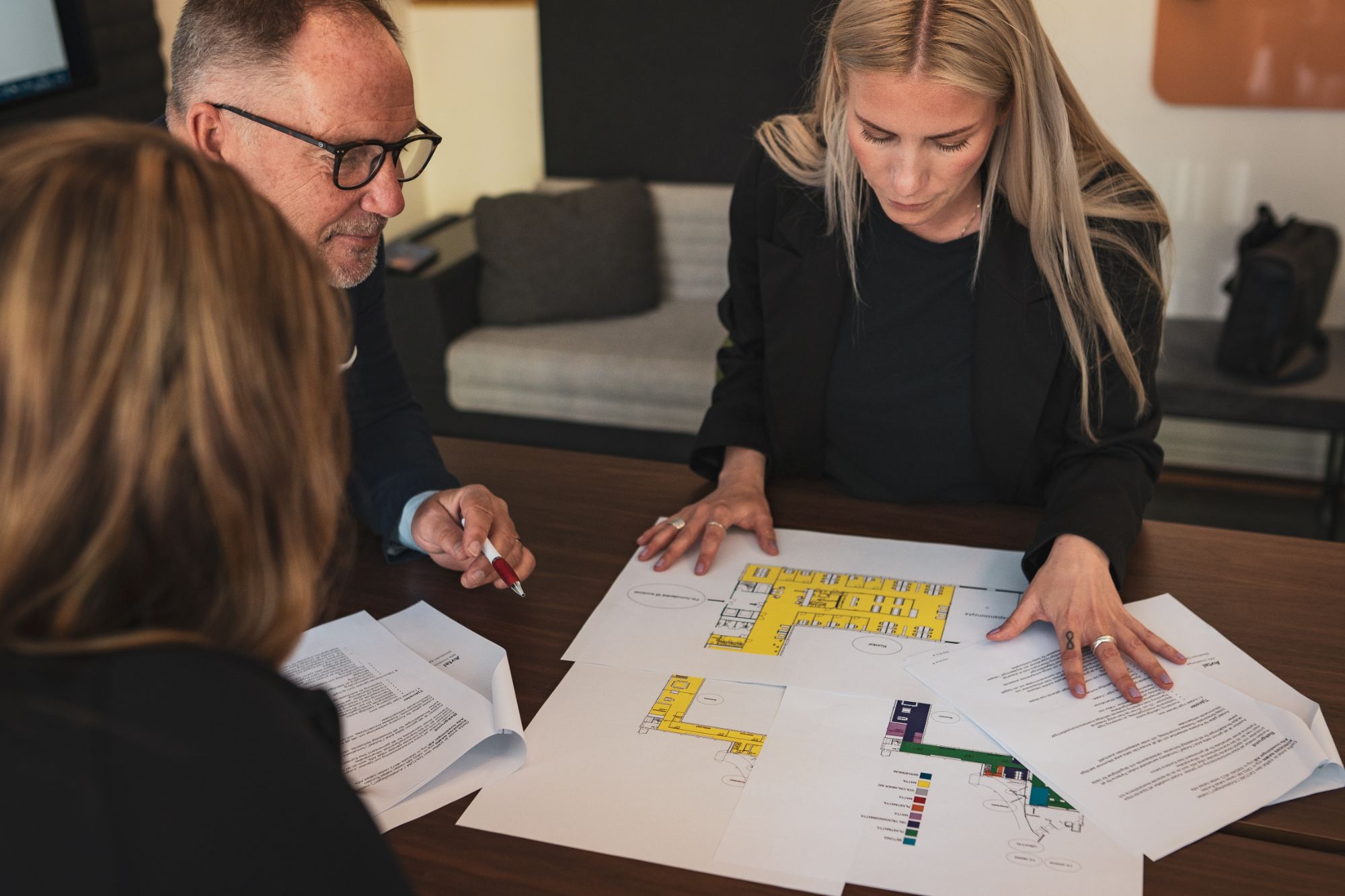 Let's make your journey of change

as comfortable and efficient as possible
We provide comprehensive solutions that are fully tailored to your journey of change. We analyze, plan, move, and furnish your premises so that you can spend time and energy on what you do best, your business.